Belize
FEBRUARY 15-22, 2019
Level of Diving
Diving will be in warm water off of a dive boat. Water temperatures are 78F-82F. Minimum 3mm wetsuit is recommended as you may be doing 2-3 dives each day. Proof of a minimum of 25 logged open water dives in the past 24 months is required to book this trip.
Destination
The barrier reef that spans Belize's coastline is long, beautiful, and less than a mile from shore making Ambergris Caye the perfect spot for scuba diving and snorkeling. The reef is a huge wall running parallel to the coast and is covered with beautiful coral and seafans where a plethora of fish and marine life make their homes. Of course there are the usual suspects that you'll find around the Caribean, plus you'll see rays, sharks, grouper, and more.
San Pedro is the small town located on Ambergris Caye where you'll find a variety of dive shops, gift shops, restaurants, and night life. But don't bother dressing up, it's all about the shorts and flip flops in San Pedro.
Other popular dive sites include the Turneffe Atoll, Lighthouse Reef, Glover's Reef, the Blue Hole, Hol Chan Marine Reserve and Shark-Stingray Alley.
Other activities on Ambergris Caye and the mainland of Belize include fishing, caving, ziplining, tubing, jungle tours, Mayan ruins, and more. There's lots to do and see for divers and non-divers.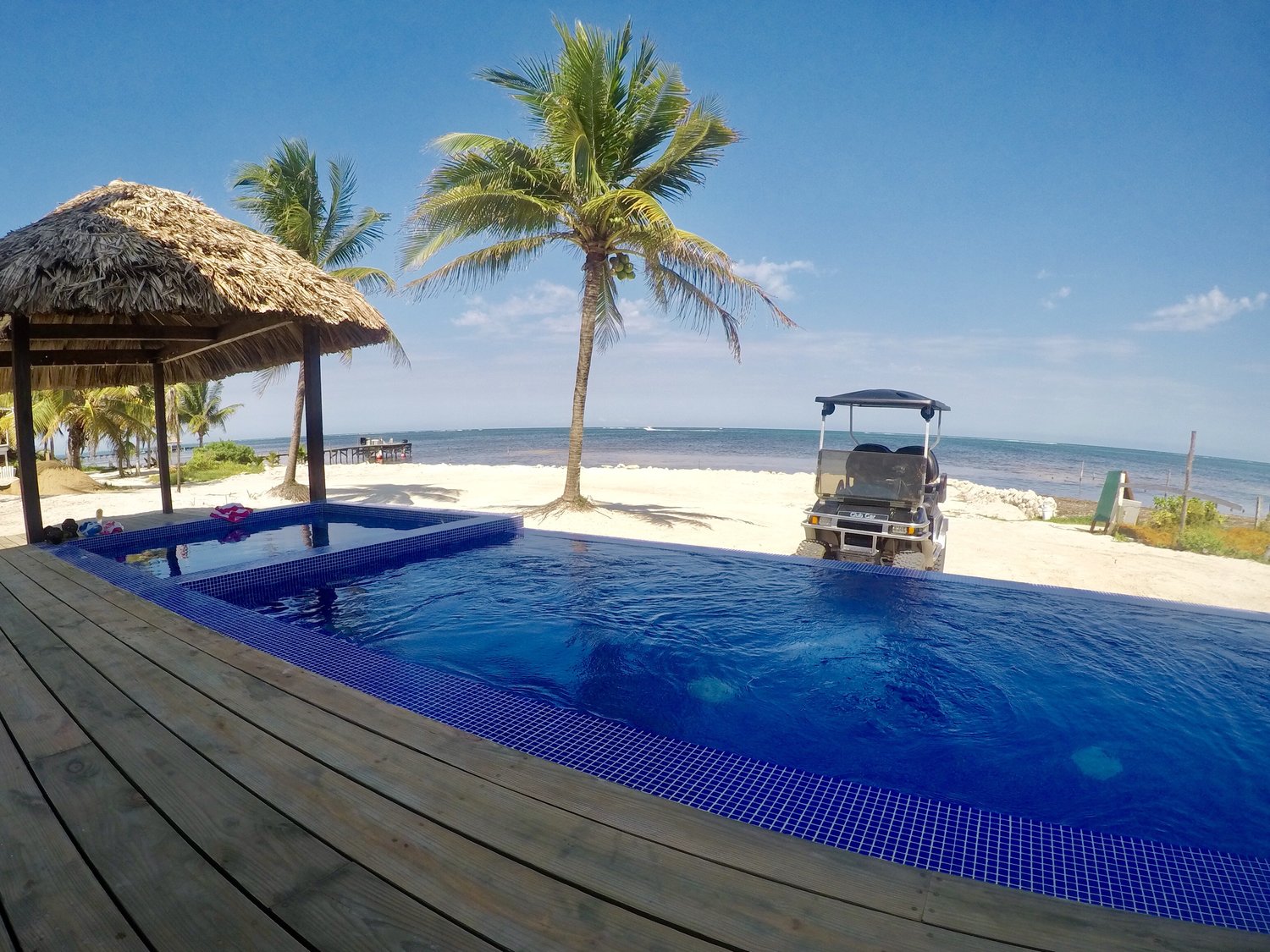 There are no products listed under this category.