Belize
FEBRUARY 15-22, 2019
Level of Diving
Diving will be in warm water off of a dive boat. Water temperatures are 78F-82F. Minimum 3mm wetsuit is recommended as you may be doing 2-3 dives each day. Proof of a minimum of 25 logged open water dives in the past 24 months is required to book this trip.
Destination
The barrier reef that spans Belize's coastline is long, beautiful, and less than a mile from shore making Ambergris Caye the perfect spot for scuba diving and snorkeling. The reef is a huge wall running parallel to the coast and is covered with beautiful coral and seafans where a plethora of fish and marine life make their homes. Of course there are the usual suspects that you'll find around the Caribean, plus you'll see rays, sharks, grouper, and more.
San Pedro is the small town located on Ambergris Caye where you'll find a variety of dive shops, gift shops, restaurants, and night life. But don't bother dressing up, it's all about the shorts and flip flops in San Pedro.
Other popular dive sites include the Turneffe Atoll, Lighthouse Reef, Glover's Reef, the Blue Hole, Hol Chan Marine Reserve and Shark-Stingray Alley.
Other activities on Ambergris Caye and the mainland of Belize include fishing, caving, ziplining, tubing, jungle tours, Mayan ruins, and more. There's lots to do and see for divers and non-divers.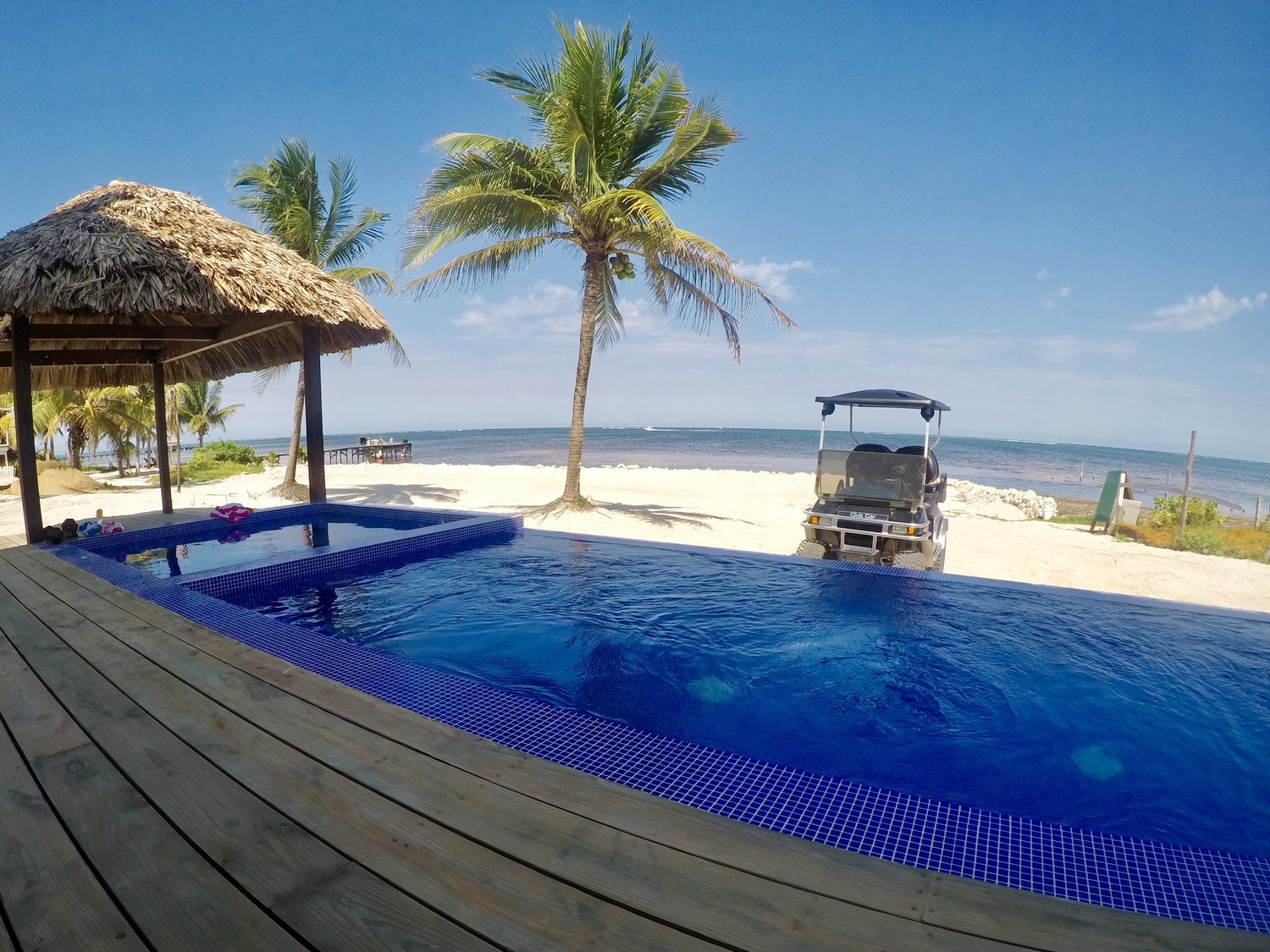 Located just a few short miles north of San Pedro on Ambergris Caye, this private beachfront home will be our home away from home for the whole week. Private beach, private pool & hot tub. Also enjoy a volleyball court, kayaks, pool table, bicycles, hammock garden, and lots of relaxing. The house is equipped with air-conditioning, cable TV, wifi, washer/dryer, and full kitchen facilities. A private chef will prepare your breakfast in the morning (you provide the groceries).
Includes 2 morning dives with Coral Divers on a private boat just for our group. They are located right next door so you can choose to do more afternoon or night diving with them if you like (extra cost).
Flights are available through United or Westjet to Belize City. Westjet flies direct from Calgary to Belize City on Fridays and there will be an opportunity to carpool to Calgary from Edmonton to catch the Westjet flight. The trip also includes the air transfers from Belize City to Ambergris Caye on Friday arrival as well as the following Friday for departure.
Trip Information

Package Includes:
Private home shared - 4 bedrooms, 4 bathrooms (max 10 guests)
2-tank morning dives (5 days)
3 shared golf cart rentals for transportation
Air transfer between Belize City & San Pedro (arrival & departure)
Beach BBQ Night
Daily breakfast chef (you provide groceries)
Package Does Not Include:
Airfare or booking of flights to Belize City
Excess luggage fees
Port fees, departure taxes, dive permits
Gear rentals
Crew gratuities
Travel/dive insurance
Car rentals/taxis
Layover accommodations and transportation
Nitrox
Optional afternoon or nights dives, or other excursions

Master Suite w/ Ocean View Balcony USD$1,800 per person
(King bed, ensuite bathroom, double occupancy)

Co-Master Suite w/ Garden View Balcony USD$1,600 per person
(King bed, ensuite bathroom, double occupancy)
Bunk Room USD$1,200 per person
(4 queen beds bunk style, ensuite bathroom, quad occupancy)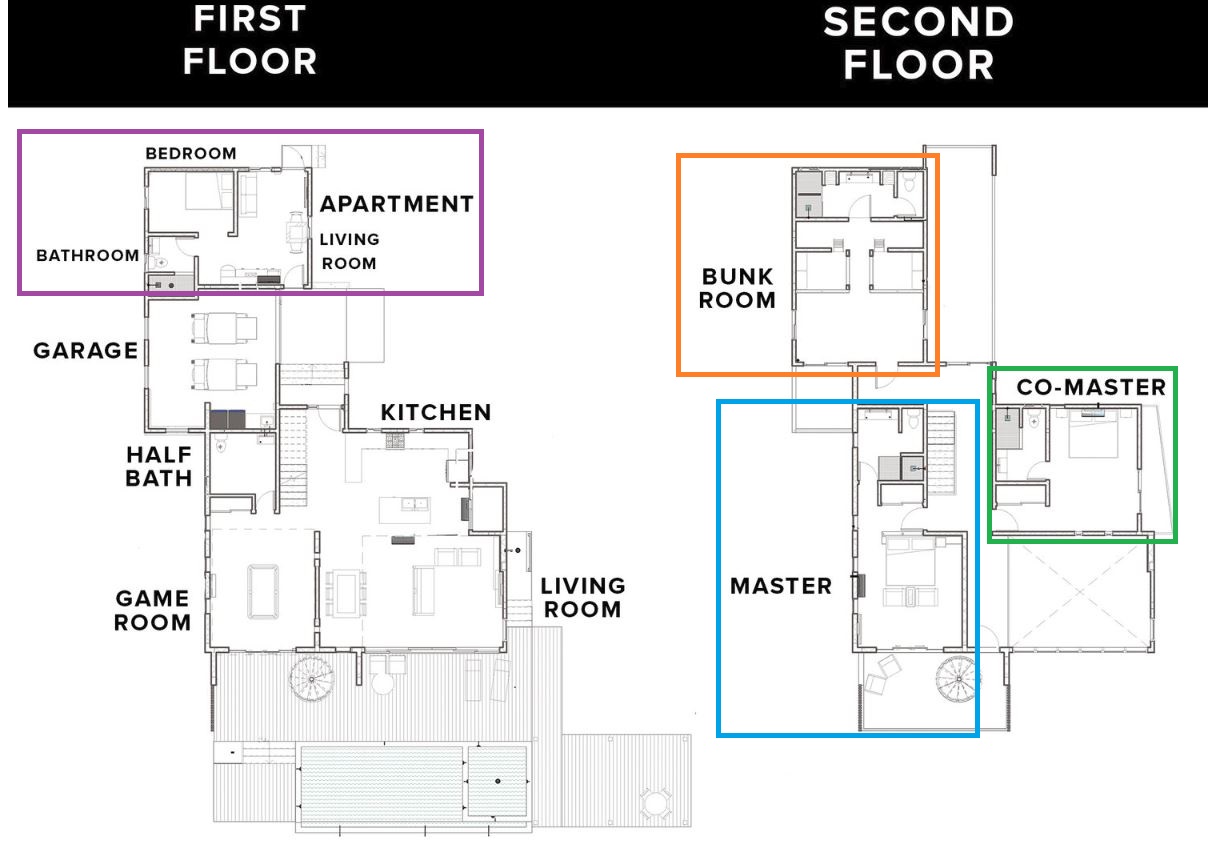 Payment Schedule
Deposit of 50% to confirm your spot
Balance due by November 15, 2018
Booking Policy
Limited spots available. All deposits are non-refundable. In the event of cancellation, a refund will be issued based on the suppliers' refund policy, please ask for details. If no refund is available from the suppliers, we will do our best to resell your spot and a full or partial refund may be issued.

All prices listed are in US Dollars. All payments must be in US Dollars by cash, money order, or credit card online.



Payments US$
You will be redirected to a Paypal page. Change the Qty to the dollar amount that you want to pay.
Important Links
There are no products listed under this category.