Restrictions are lifting and some of our regular activities can resume. Travel to scuba destinations is still limited but that doesn't mean you can't get in some dive practice. We have a few options available to practice, refresh, improve and learn new skills over the winter.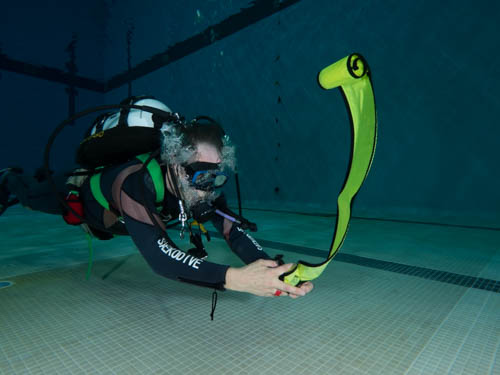 Practice: We now have pool time available at MacEwan University pool throughout the next 6 months that you can join in on. Pool fun is available for all certified divers who have dove in the last year. You can jump in and practice your skills, swim around or test out new dive gear. The cost is similar to going out the movies but can be a lot more fun!
Refresh: Scuba refreshers are recommended for any diver that has been out of the water for over a year up to 5 years. This is a couple of hours with an instructor going through many of the basic skills such as equipment set-up, entries, mask removal, reg recovery, out of air emergencies and more. Scuba like any skill if you don't use it you lose it and it can be surprising what you may have forgotten while not diving. You don't want to risk losing the life saving skills that all divers need.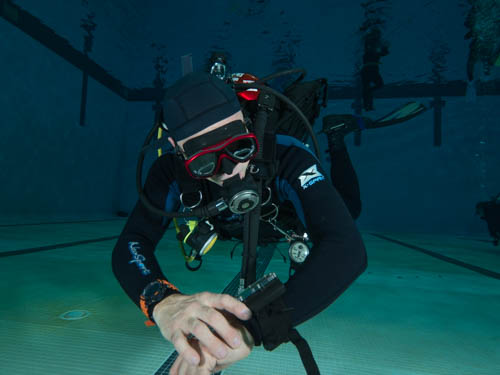 Learn and Improve: Local diving in the winter time can be limited since our nearby bodies of water get a little solid but there is still some dive courses available in the classroom or pool. Nitrox involves some at home reading and a few hours of class. The Equipment Specialist is a one day in class course getting hands on with gear maintenance and minor repair. Advanced Buoyancy Control can be done in the swimming pool learning how to fine tune your buoyancy and best use it to your advantage.
Covid Prevention and Precautions: Class sizes and pool practice numbers are limited. Hand wash stations and hand sanitizer is widely available throughout the store. Face masks or face coverings are required at all times when not in the water. As always rental dive gear is sanitized after each use.
Recent Posts
We all need to do our part to stop the spread of Covid 19. The Dive Outfitters has a varieties of op …

Get your family and friends something exciting for Christmas this year and support a small Edmonton …

Restrictions are lifting and some of our regular activities can resume. Travel to scuba destinations …