We've had 15 fantastic years in our store located at 107 Ave in west Edmonton. But we outgrew the space a long time ago and it was time to find a bigger space.
On June 11th, we opened the doors at our new, bigger, better location on 156 Street. Still on the west end of Edmonton, but easier to access from 118 Ave, Yellowhead, and even the Henday. The new location has a HUGE showroom (seriously, it's huge!), more space for rental gear, and a better dedicated space for gear repairs.
Our new address is 11781 - 156 Street, Edmonton
Reduce... Recycle... Reuse....Yes we did!!!
We spent 6 weeks doing a massive renovation on the new space. The former business left a few things behind that we were able to re-use and re-purpose in our store, cutting down on the amount of waste we took to the dump and saving a lot of money. Stop by and check it out!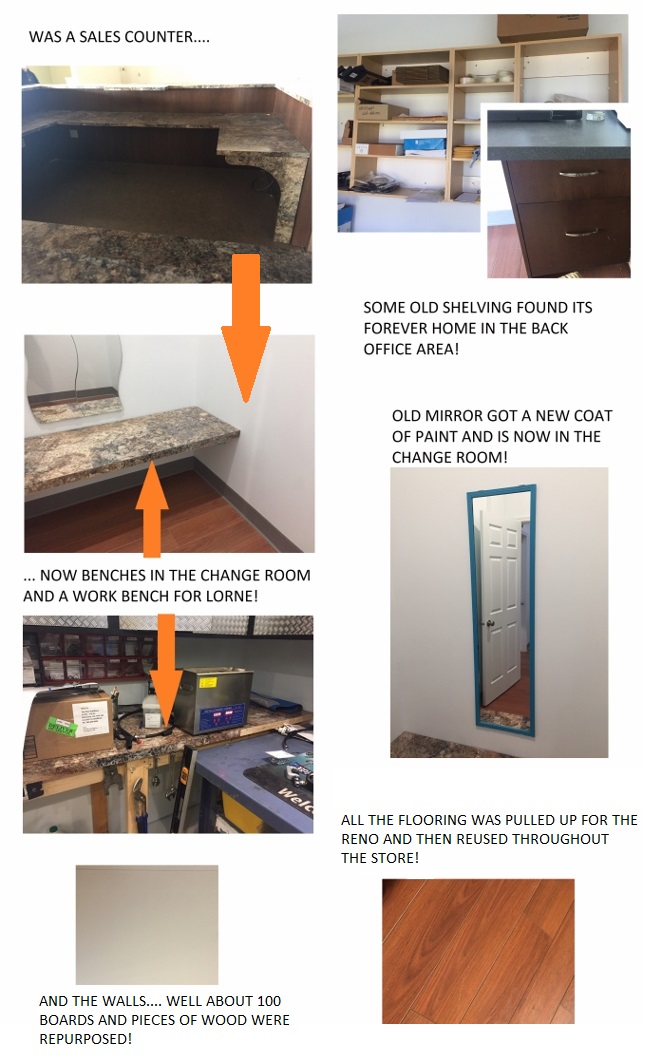 Recent Posts
Latest news on Scuba Diving in Alberta during the Covid 19 PandemicThe Alberta Government has announ …

I'm sure you are as sick of hearing "due to Covid" as we are. Unfortunately it will be continuing to …

Every diver no matter the experience or training level needs to focus on their buoyancy. Buoyancy co …